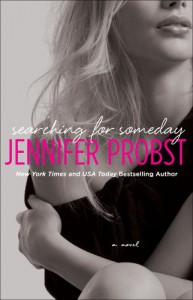 Synopsis
Kate has given up on love—at least for herself. She is both blessed and cursed with the ability to sense a romantic connection between two people—a gift that her family passed down for generations. When Kate launches her own matchmaking company, Kinnection, with her two best friends in a cozy New York town, she has to put aside her own romantic disasters to make her business a success.
But when a furious man stalks into her office and accuses her business of being a scam, Kate is given the ultimate challenge to prove herself. Slade puts himself in her hands and asks Kate to find him love. Enraged at his arrogance but stubbornly eager to prove herself, Kate agrees, dedicating herself to the journey of finding him love…only to find herself falling for him along the way.
Kate has a gift. She is able to sense an emotional connection between two people. This gift allows her to run a successful matchmaking business. Though it hasn't been any help to her thus far in her own personal life as date after date ends in disaster. When she finally gives up on love, she runs in to the handsome Slade Montgomery.
Slade is a high profile divorce attorney who doesn't believe in love or the joke Kate calls a business. When his sister signs up for their service he is livid. His sister Jane has been through a roller coaster of relationships and Slade is immediately wary when Jane decides she needs to get her life together. He goes in to over protective brother mode and resolves to expose Kate's matchmaking business, Kinnections, for the farce that it is.
When Slade enrolls as a client, Kate isn't expecting to be as attracted and drawn to him as she is. She fears getting close to him because of what her gift will tell her, so she tries to keep a distance. Plus, while interviewing him the ideal woman he describes is so far from her that she wouldn't even have a chance.
Only her gift and family curse that can identify her soul mate believes that Slade is the one for her.
This book read like a classic romance movie. Everything about it was perfect. The clashing protagonists, the quirky friends, the sweet dog. The buildup was absolutely fantastic! I appreciated the fact that it didn't just jump straight into the story and tension that it allowed the reader time to get to know the characters before they met. This added to the scene when they did finally meet because we have a firm grasp on their characters.
The romance was absolutely divine. It evolved smoothly, sweetly with that extra touch of quirk from the 'love spell / touch' aspect – which was TOO COOL! What a unique idea. I haven't read anything like this in quite a long time and I was pleasantly surprised to find how much I loved it.
There was a perfect balance of character development to romance. Both Kate and Slade must come to terms with their own fears and expectations about love in order to be open to being together. They both struggle with what they think they need and it's not without a fight that they finally come to accept their true feelings.
A refreshing, lighthearted read with adorable characters and a fantastic classic love story.